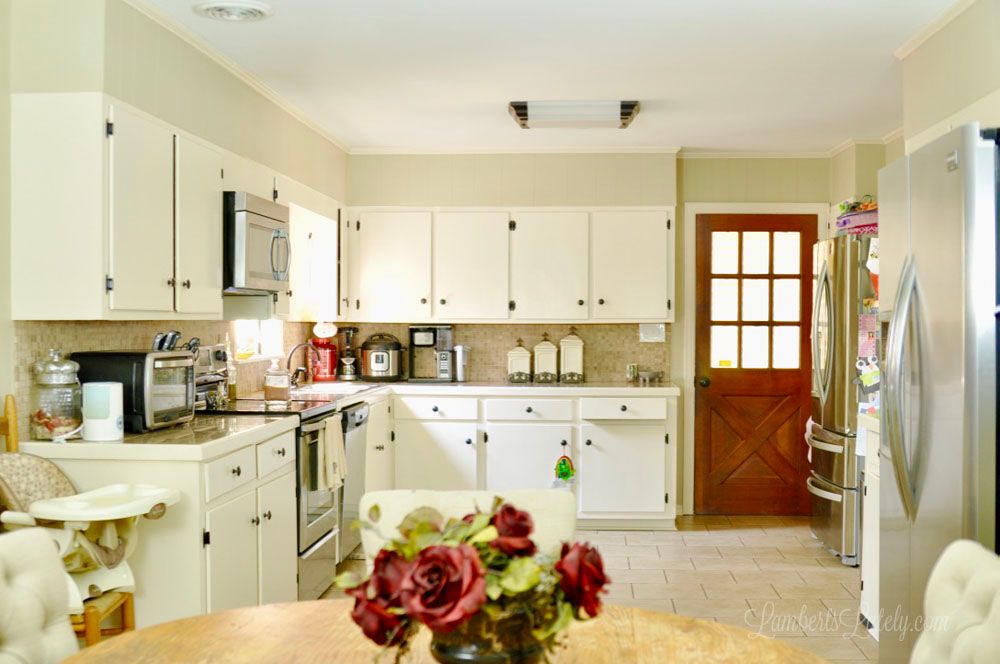 Can I have a little bit of a honest moment?  I'm going to be SO glad to see this post published.
Here's the deal: this post has been on my calendar to write for at least 6 months now.  I just kept pushing it back, and back, and back (even after I mentioned writing about it weeks ago in my
newsletter
...I thought it would actually make me do it.  It didn't.).  
I've documented the spaces in
the rest of our current home
throughout the time we've lived here.   This house wasn't decorated overnight, so I've kind of just done it as I finished each space.  I've discussed before why I don't document my kids' rooms on the blog (they deserve a little bit of privacy and a space that is their own, in my opinion), but the rest of the rooms are basically all here.  You can see
our living room
all decked out in Christmas decorations,
our playroom
(and how I organized it), our
guest bedroom
(before it became Jackson's bedroom), and even
our master bedroom
.