33 Free Printable To Do List Templates
Grab over 30 free printable to do list and see ideas for how to use them. These cute pdf templates are great for work or to get organized with your personal schedule!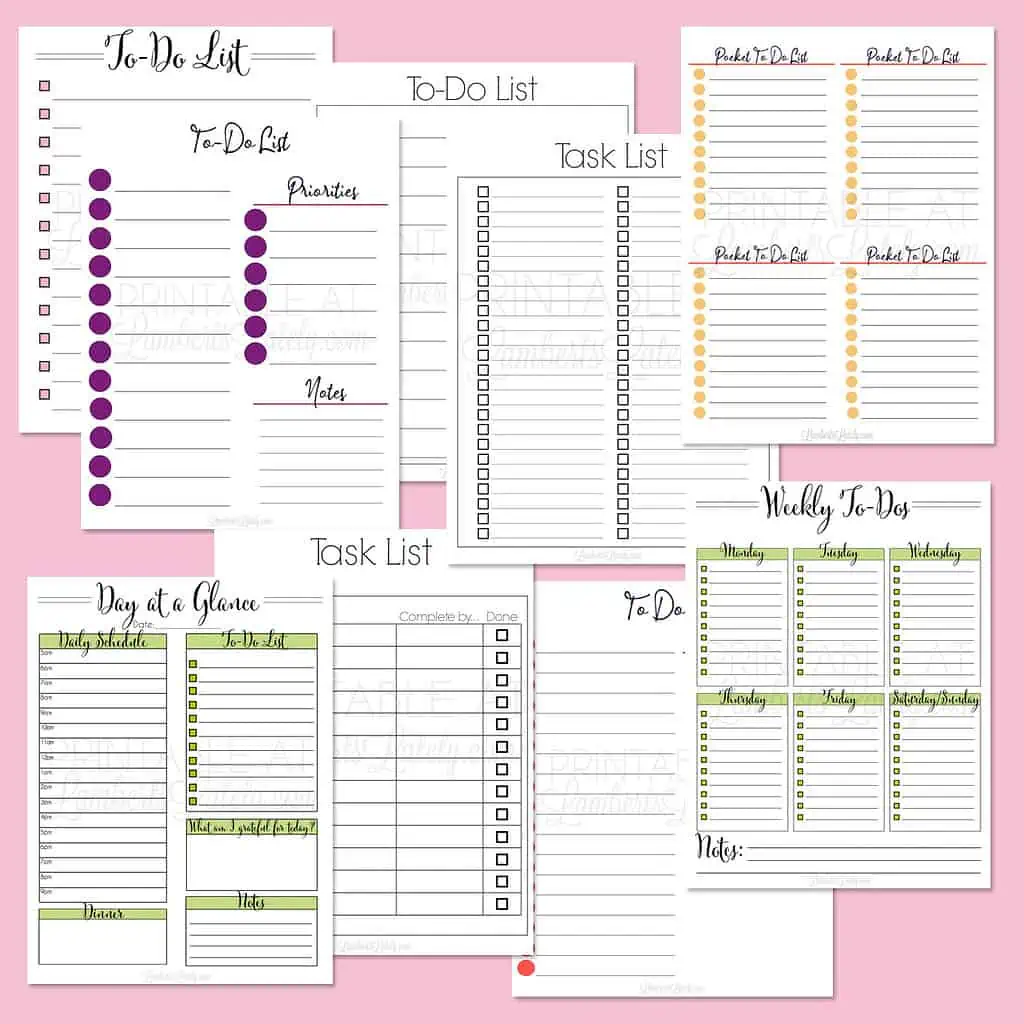 Affiliate links used in this post. Read more about my link usage policies.
If you're in need of a cute to do list printable, I think I've got you covered today. 😉 I thought I'd add bunch of printables to the ever-growing collection of free printables on the blog today!
I know that to do lists aren't a one size fits all kind of thing. Different people like different to-do list layouts, with different sections and sizing. We're all a little different...no reason your to do list shouldn't be either!
So, for a few hours, I scoured the internet for inspiration. I found so many different formats and styles that I decided to just make a whole bunch of to do lists for y'all today. As a matter of fact, there are 33 different printables in this post!
What To-Do Lists You'll Find
I've got something for just about everybody in the pdf downloads you'll find below.
Standard, blank to do list template with checkboxes
Daily planner - daily schedule for the entire day, daily tasks, dinner ideas, gratitude section, and notes
Weekly tasks - make a weekly to-do list for the whole week...runs Monday through weekend
Numbered to do list
Task list - includes due date and completed checkboxes
Smaller-blank to do list with checkboxes
To do list with priority and note sections - this is great for making sure your most important tasks are taken care of!
Pocket to-do lists - these are great for a wallet or purse! There are 4 printed to a page. Just cut them to divide.
To do list with notes column
Must do, should do, could do, if I have time list
Monthly task list template- includes due date column and started/finished checkboxes
There are 11 different types of to do lists, formatted in 3 different styles. And they're all completely free printables!
Who can use these templates?
I think just about anybody would benefit from a to do list! These are usually most popular for...
Busy Moms and Dads - great for keeping up with groceries, work tasks, household chores, and personal assignments
Kids - helps children remember homework assignments, daily chores, movies they'd like to see, and goal dates
The Whole Family - Make a family to-do list! Each family member can think of activities to do together. This is also great for bigger projects you'd like your family to get finished around your home.
How to Print
These to-do list printables are formatted in pdf format and should open from most devices. Simply click the "download" link to open the pdf file in a new tab. Click the downward-facing arrow to download to your computer or click the printer icon to print.
All of these will print with no issue from a standard home printer. This is the printer I'm currently using and I love it! You can use standard 8.5x11" printer paper to print.
If you'd like to reuse the pages over and over, I highly recommend putting the printable in a page protector (make sure it's not "non-glare") and using a wet-erase marker to write on your to do list. Simply erase with a wet paper towel when ready and reuse. These can also be laminated and used with wet-erase markers.
Pair With Coordinating Printables
This daily to-do list printable is similar to the weekly outlook page you'll get when you download your copy of The Year of Intent. I tweaked the formatting on this just a little bit to satisfy those to-do list junkies out there. (Don't worry, I'm one too.)
There is something that feels so satisfying about checking something off of that daily to do list everyday. With this page, you get a weekly view of items that you need to accomplish daily. Simply check items off as you complete them and move them to the next day if they're not completed.
This list would also work really well with Journey to Clean, my popular daily cleaning system. I discuss in the book how I like to load each day's task into my digital to-do list; however, if you're more of a paper and pen kind of person, this works too!
Simply go through each month's customized cleaning calendar and write your tasks on this sheet each week. As I recommend in Journey to Clean, check off those tasks you complete and reserve one day a week (usually either Saturday or Sunday) as kind of a make-up day for your unchecked tasks.
Most importantly, give yourself a little bit of grace; if you still can't get to those tasks on a make-up day, simply cross them off and start fresh the next week. There isn't anything in my cleaning system that can't be skipped once...it will be totally ok.
Cute, Colorful To Do List Printable Templates
First up, I'm sharing a collection of to do list printable that matches my premium printable collections! You can use these printables with either The Year of Intent or Journey to Clean.
I intentionally coordinate all of my printables so they can be used to make a matching notebook, whether you're pairing it with a cleaning schedule or a planner page. Make one big notebook to organize everything in your life!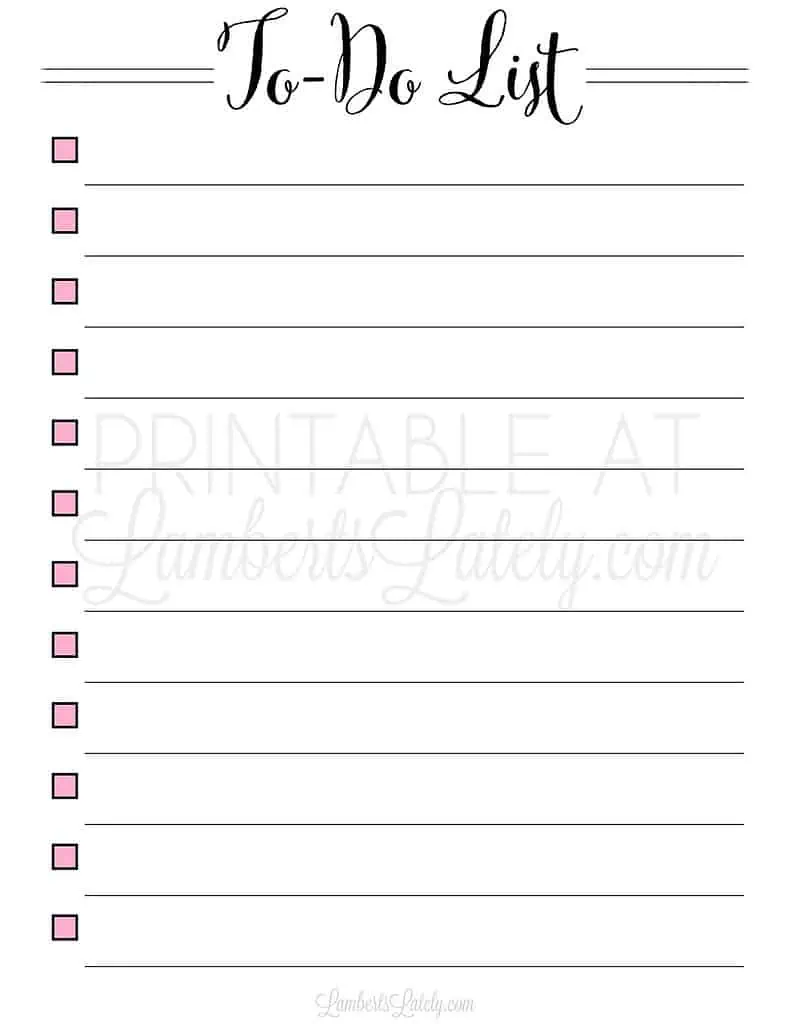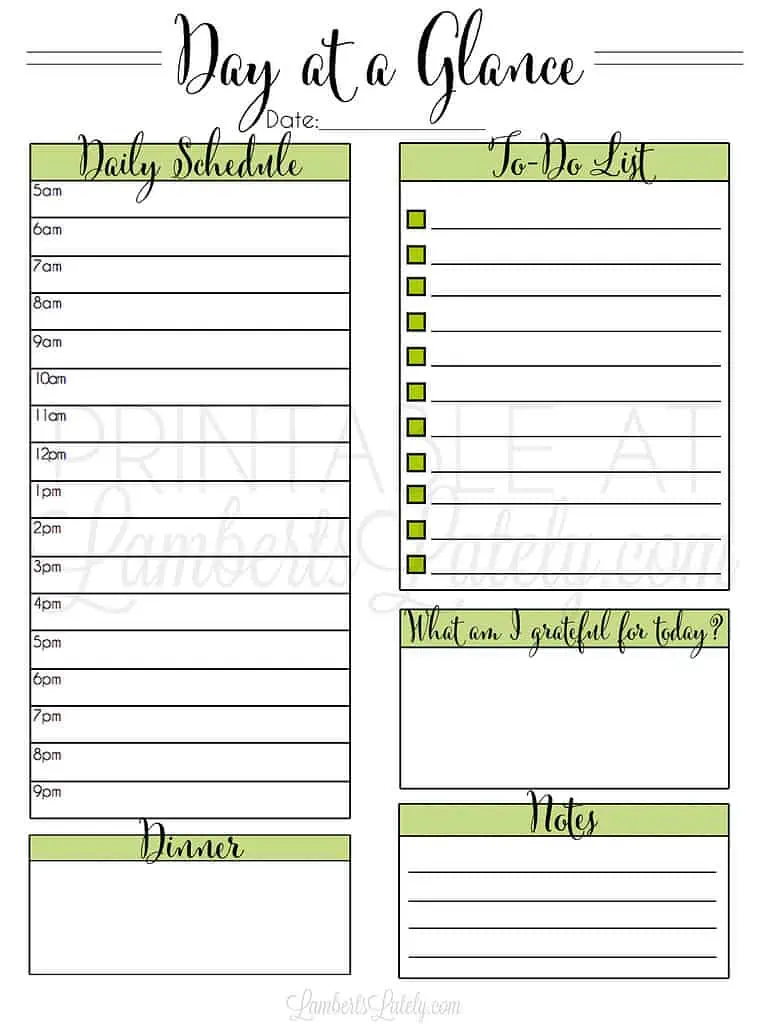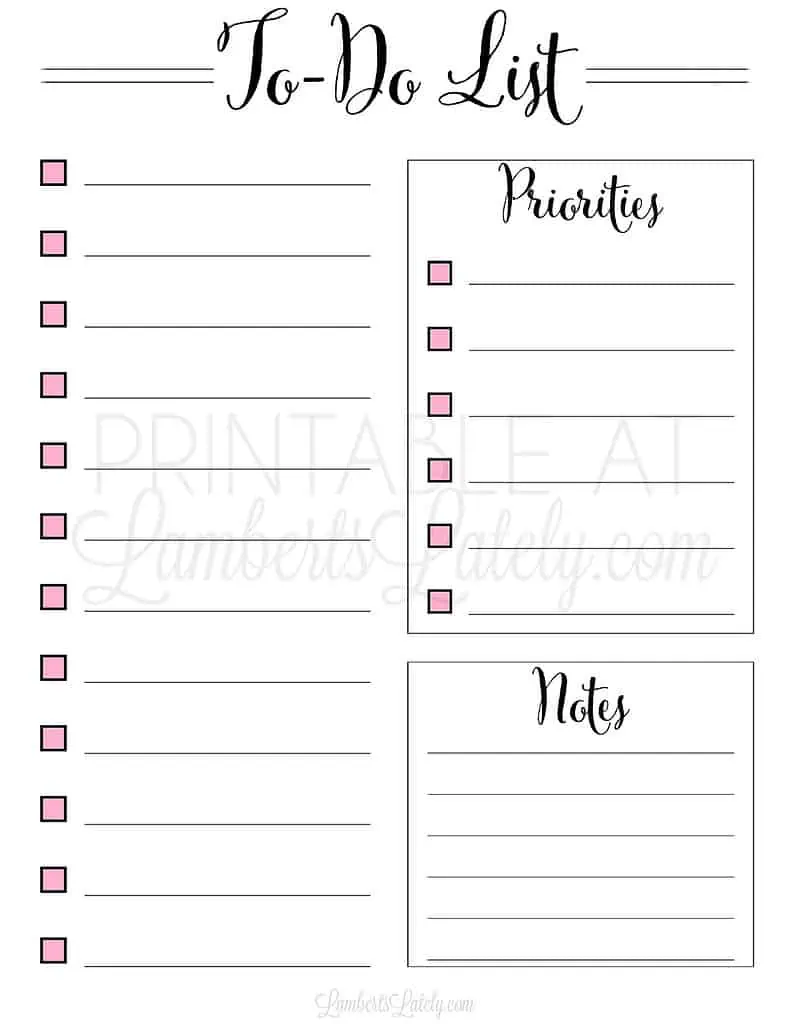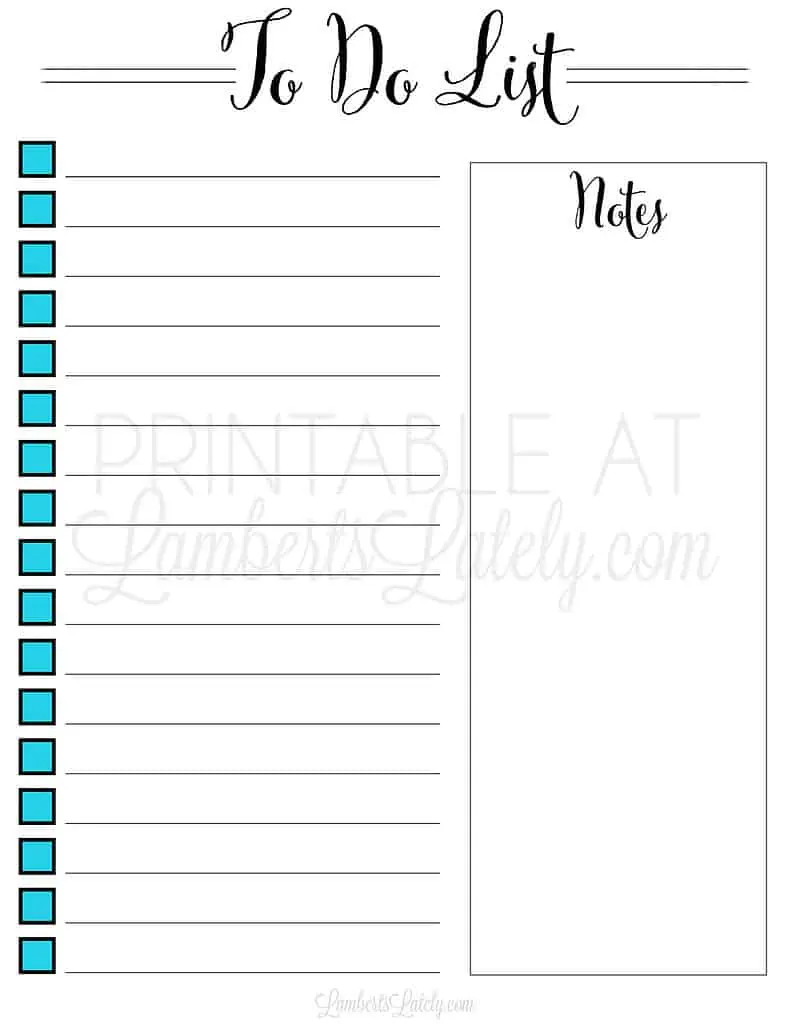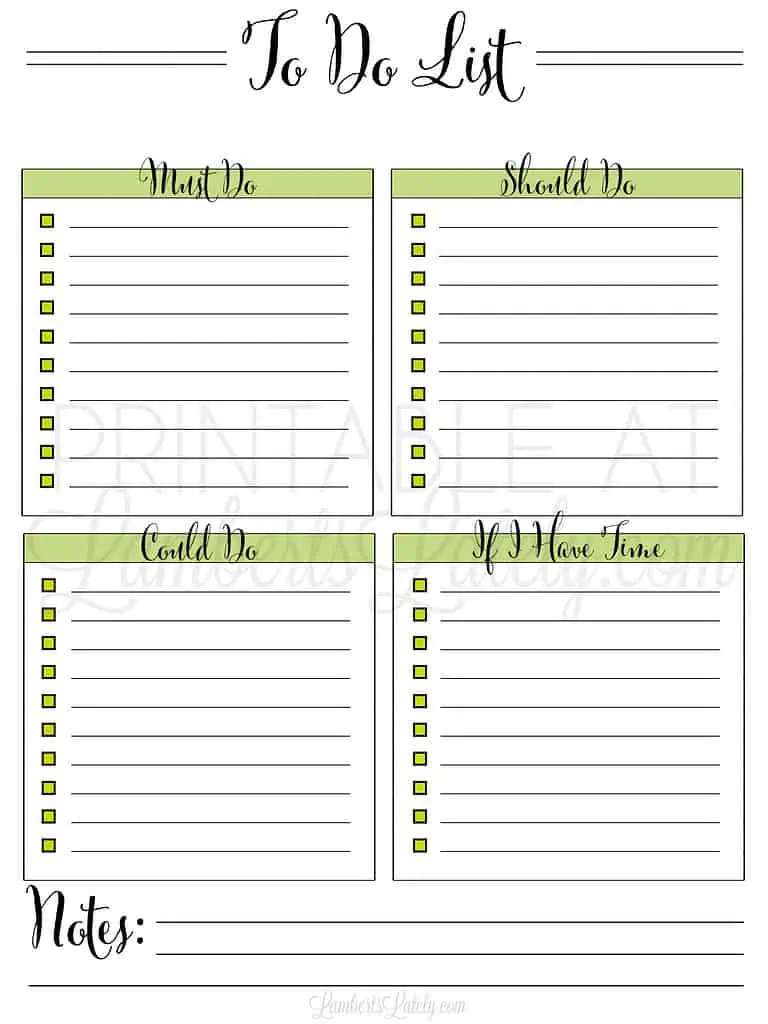 Simple To-Do List Pages
Like simple? This is the collection for you! With this set of to do list printables, I kept the colors out and used a clear, large font for the headings. This one's great if you don't have access to a color printer or just want to keep the ink usage to a minimum.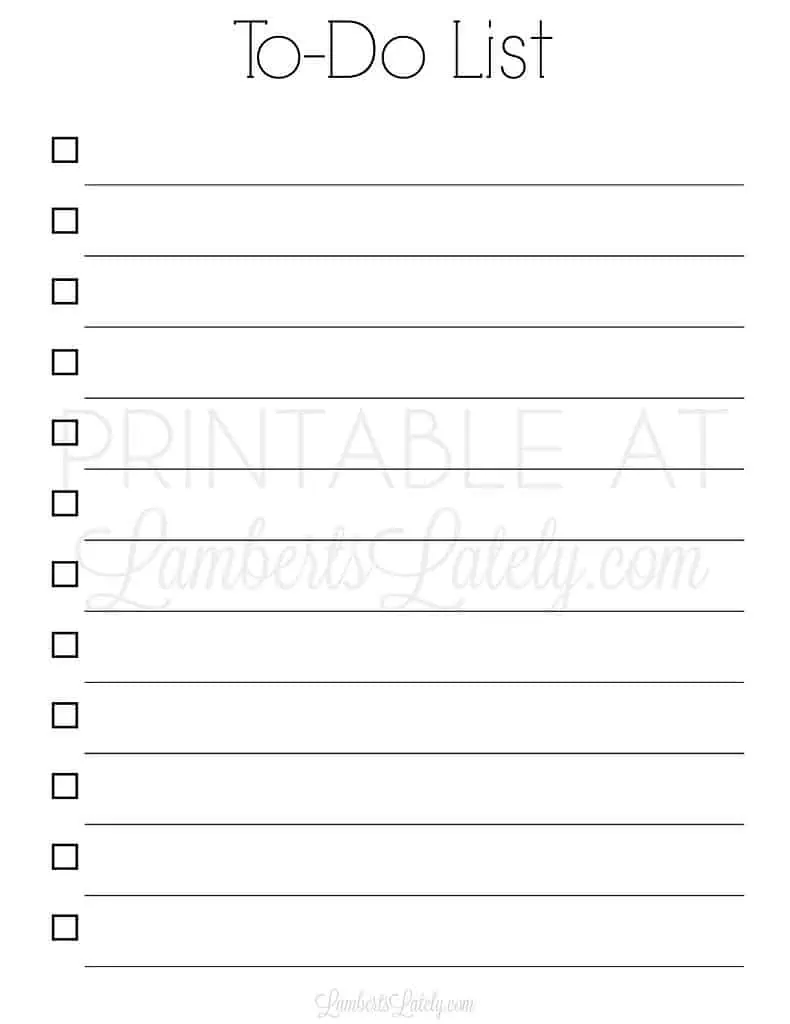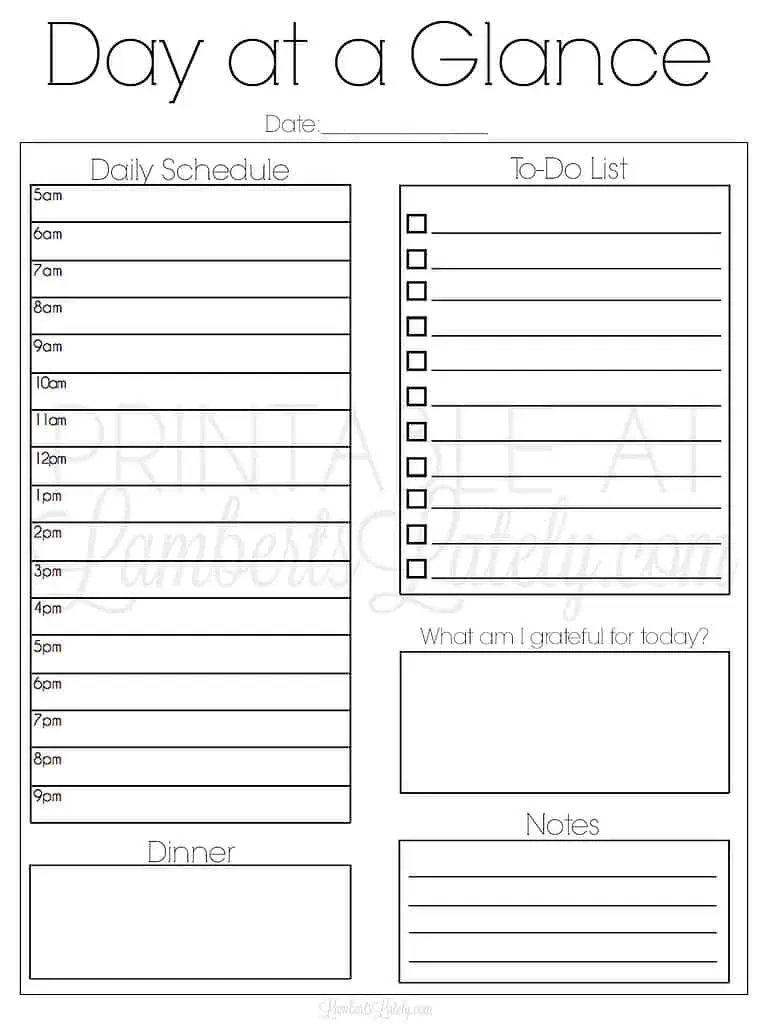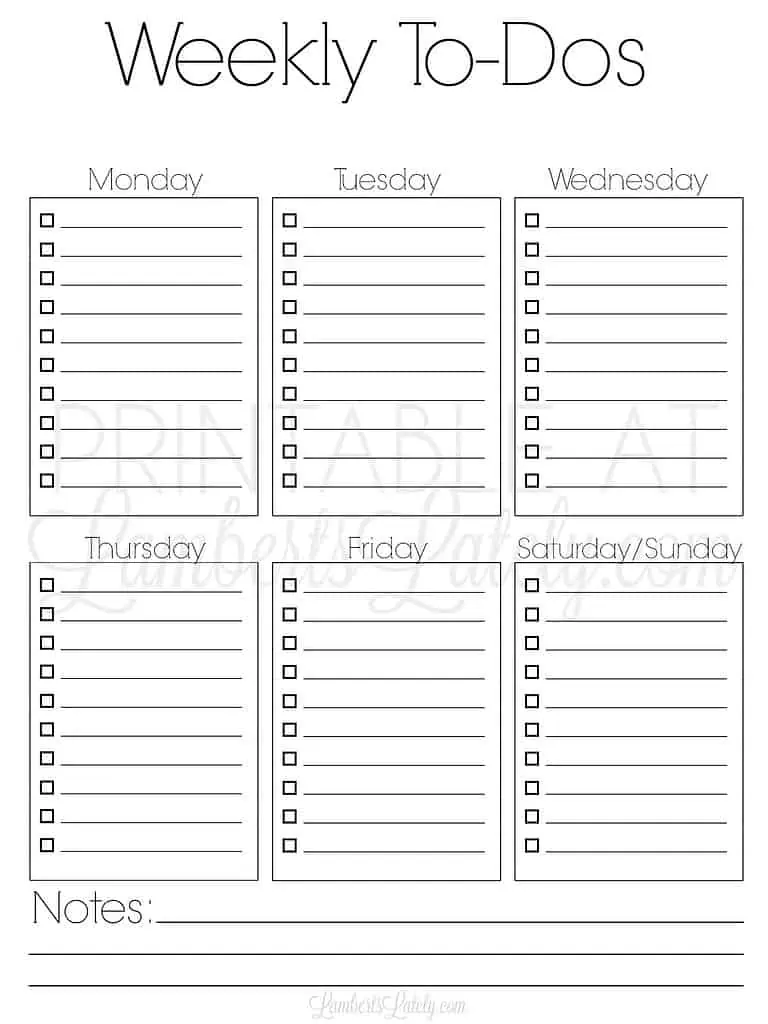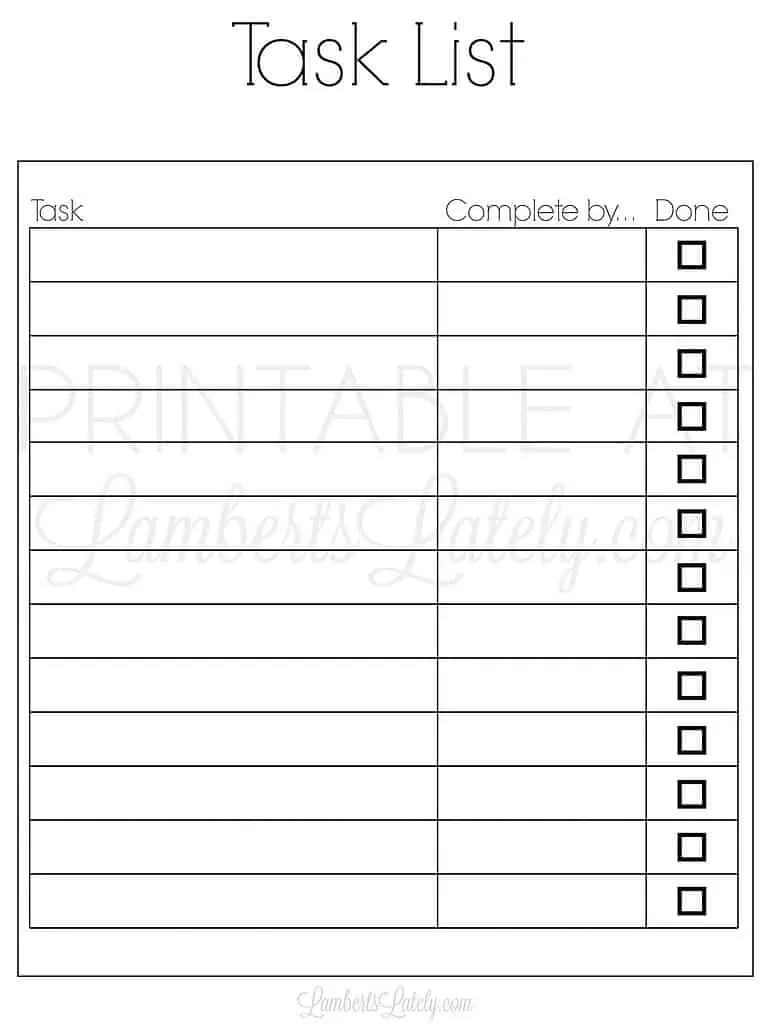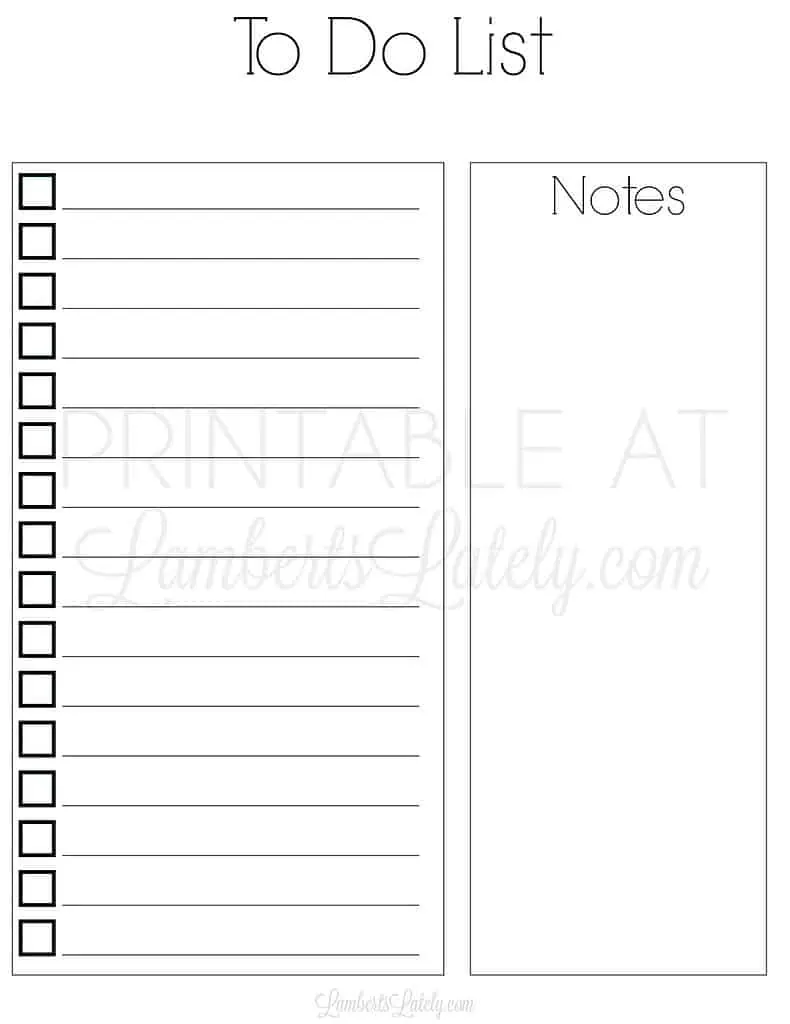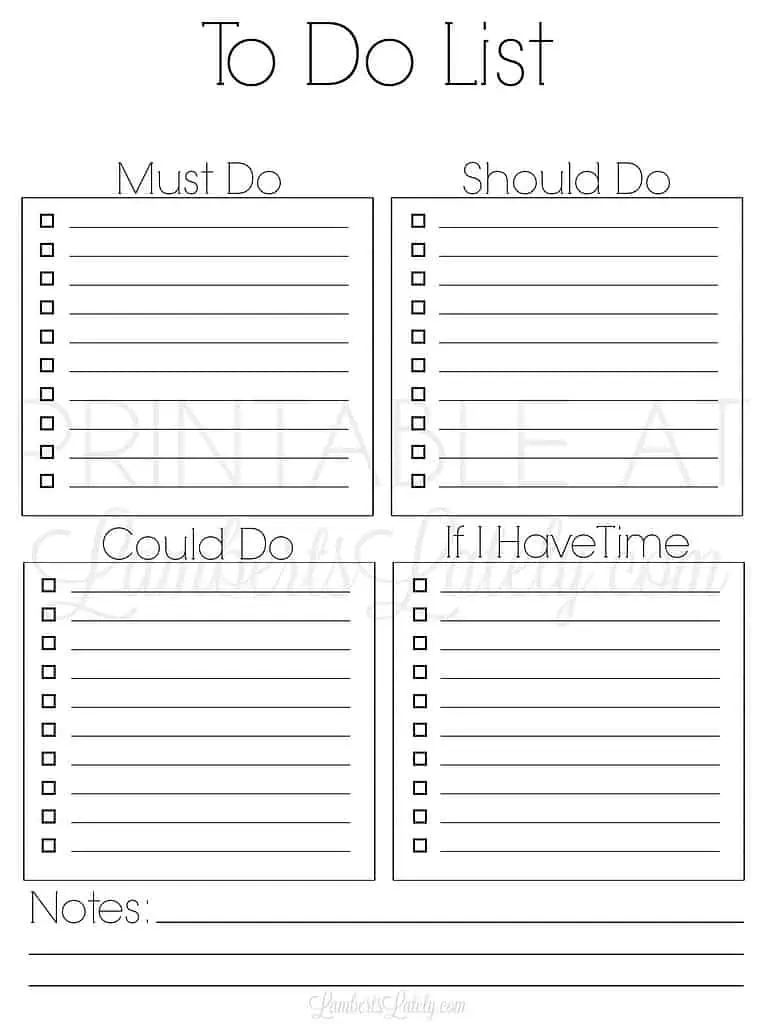 Handwritten, Bold To Do Lists
I've never used this color scheme or font in a set of printables before...but I'm loving how it turned out! This set of to do list printables has big, bold colors. I really like the jewel tones in this color scheme. I also used a handwritten font to give the printable a more personalized look.
This set of to-do list printables is exclusively available to my newsletter subscribers. It's free to join the list! Simply click here to sign up - you'll get instructions for how to download this set of to-do list printables in your inbox within minutes.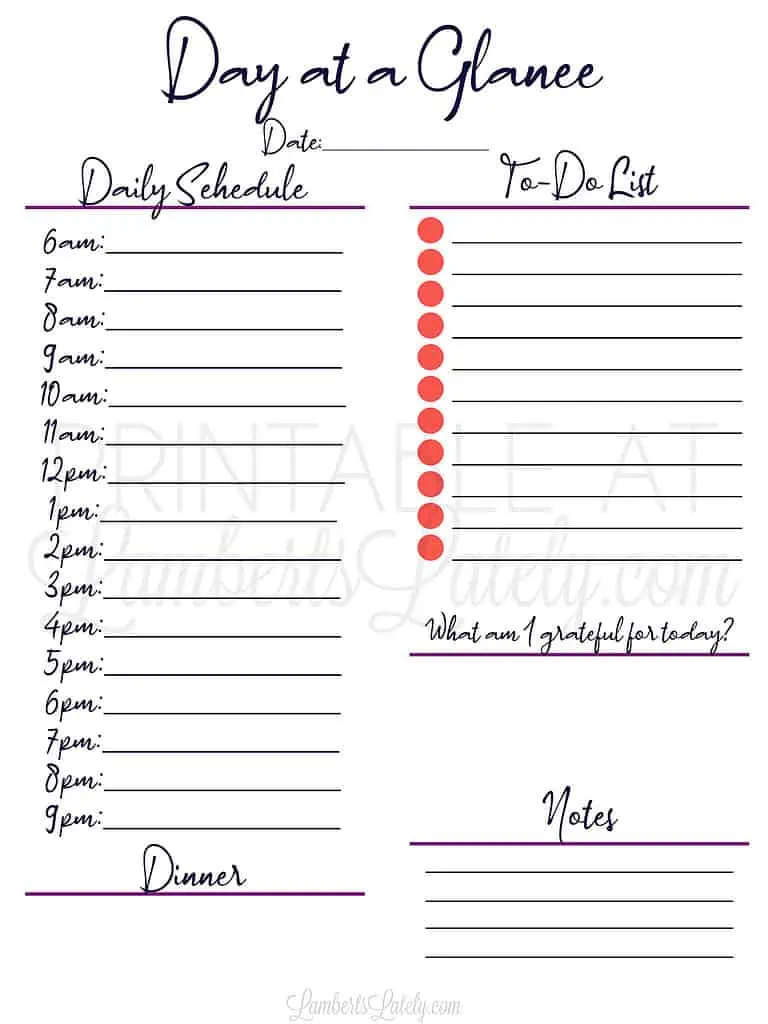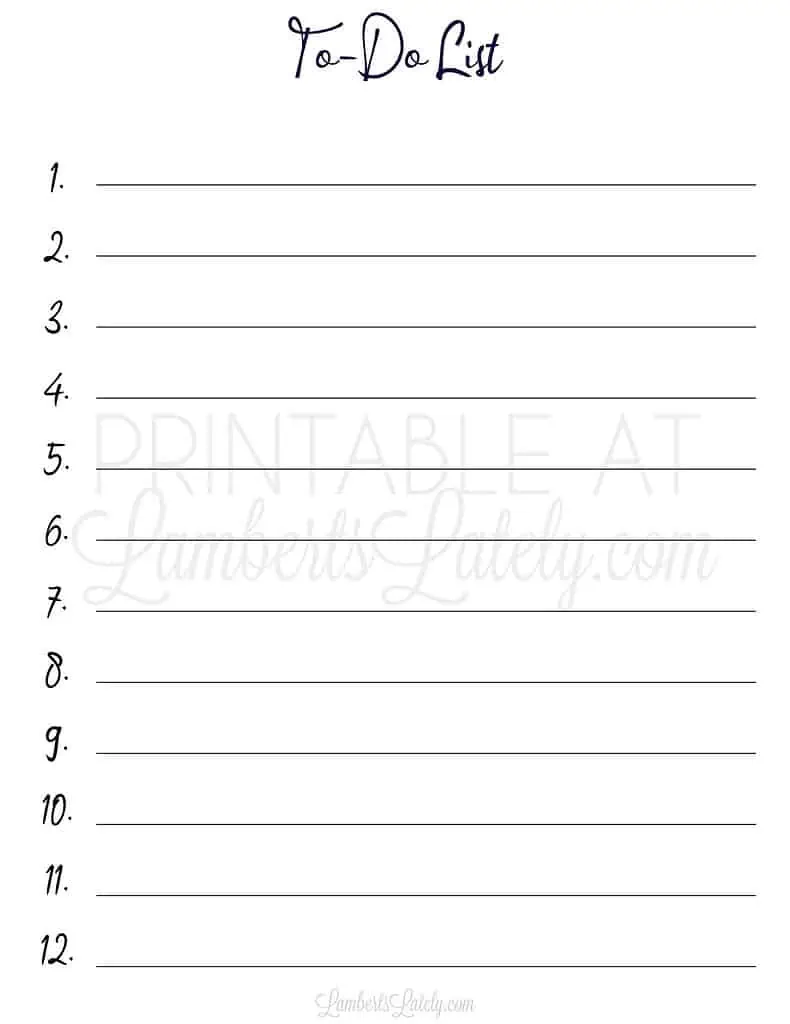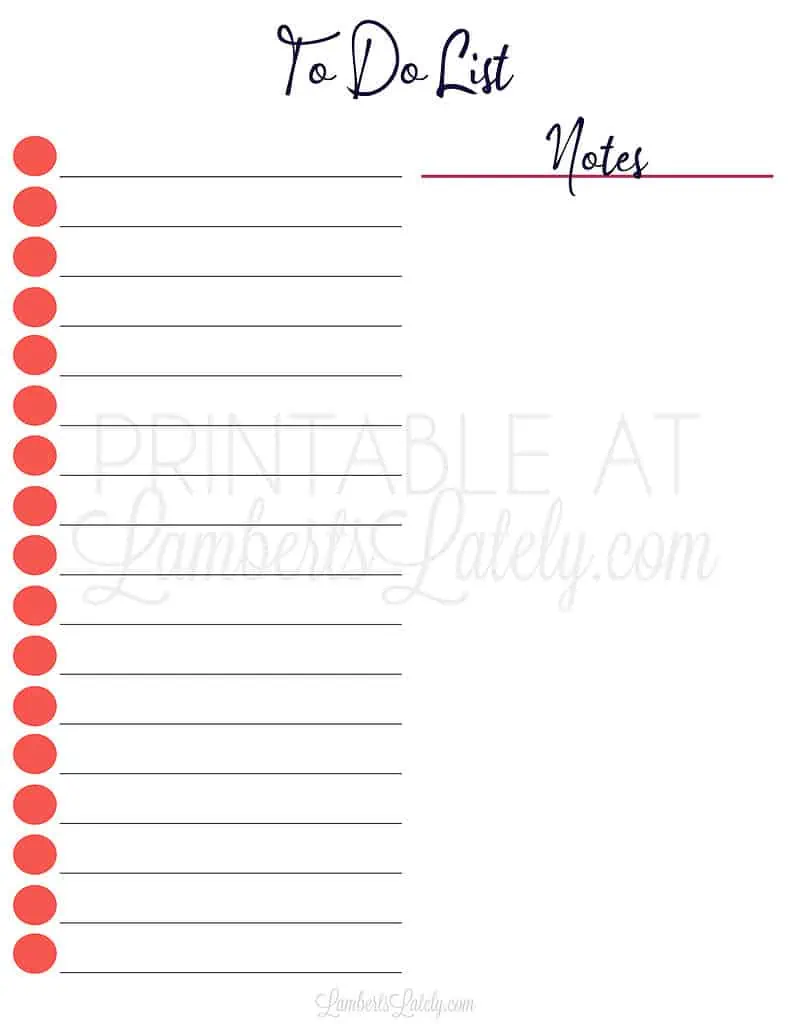 More Coordinated Free Printables