Free Vacation Planner Template Printable
A free travel planner template printable set (in pdf) to organize your vacation in style! Includes packing checklist, budget & itinerary planning.
A couple of years ago, I published the original version of this vacation planner and it was super popular with the readers – I thought I'd update it a little today! With this free travel planner printable set, you'll be able to plan almost every aspect of a fun and organized vacation.
Every type of vacation, from a road trip to a business trip, needs a good plan. You can use the following itinerary planner template to organize everything from flight information to vacation excursions.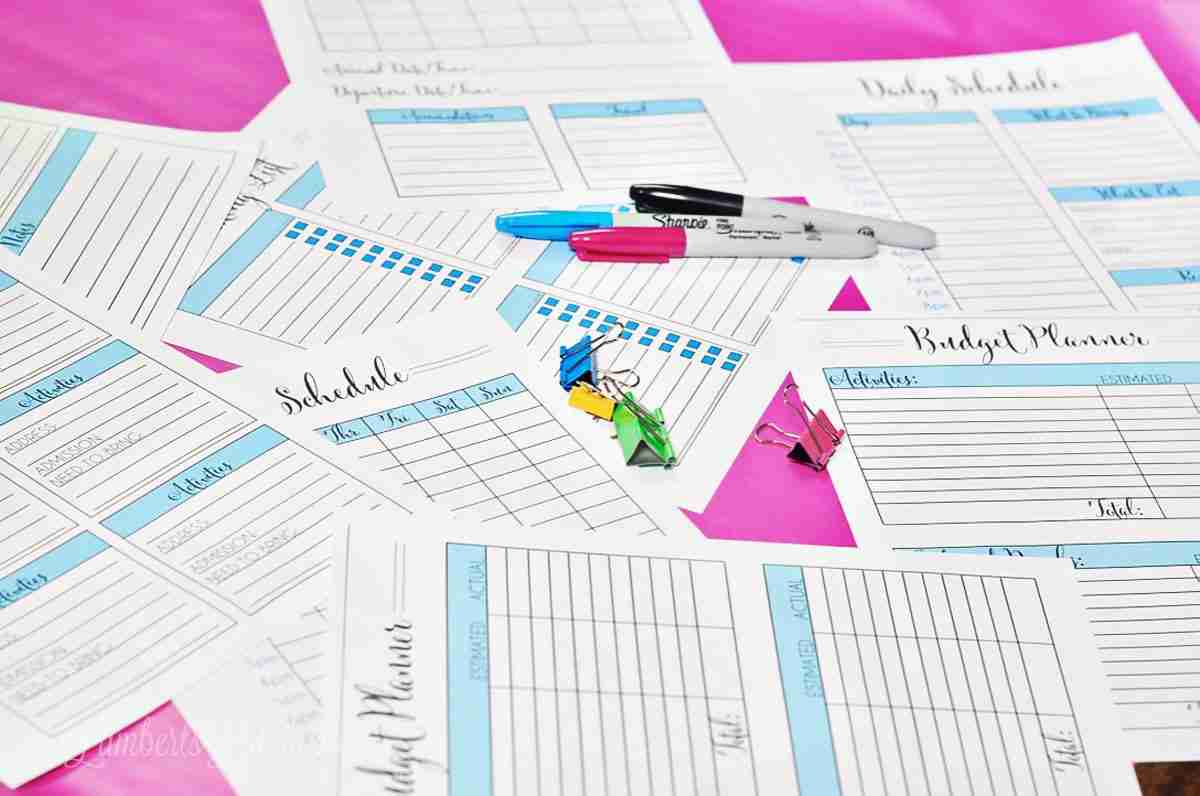 Let's take a look at what's included in this free vacation planner template collection.
Vacation Summary
I started out with an overall vacation summary. This simply sums up the necessary information for your vacation. I like having all of my travel plans at one glance when I'm planning an event or vacation…the essential details summary page is perfect for that!
Vacation Schedule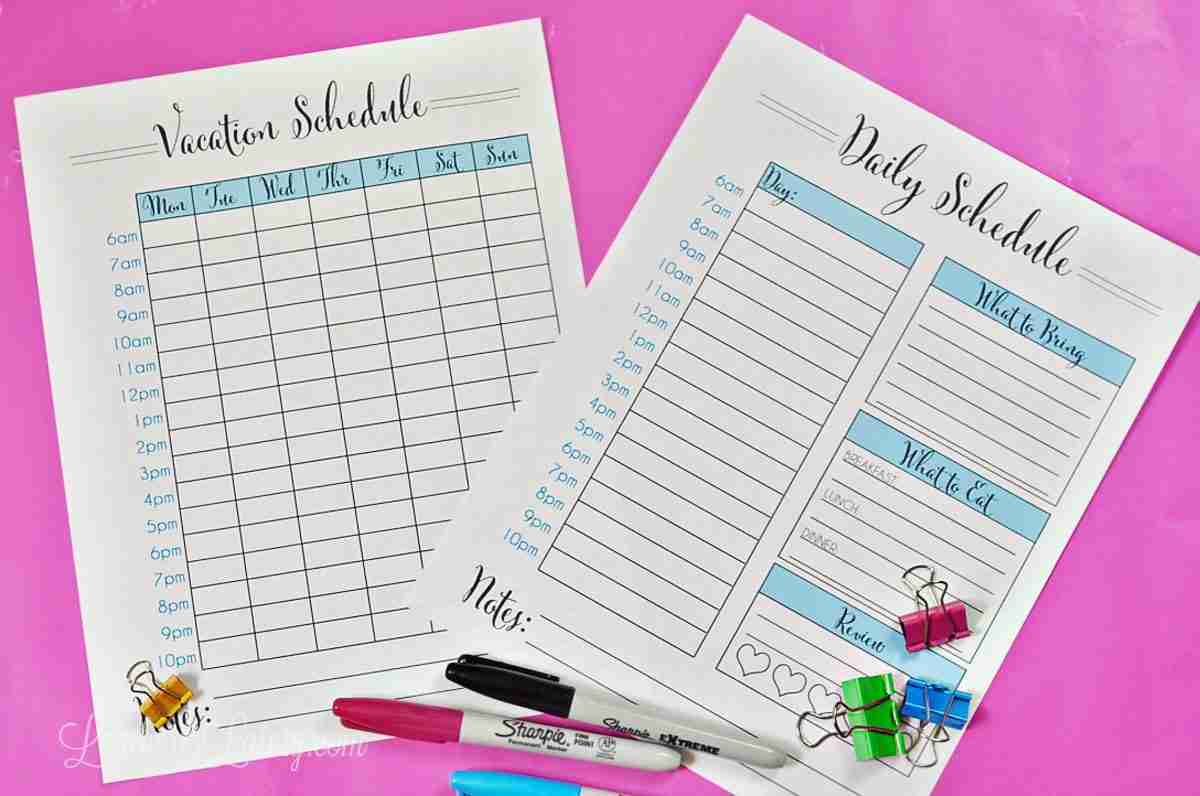 Then, I got a little more detailed with both a weekly and daily planner. The weekly planner will allow you to look at your overall schedule with a little more detail than the first page. With the daily itinerary template, you can really break down the details. Detail your travel schedule by deciding what you'll be doing each day, what you'll need, where you'll eat, and even what you thought of the events of that day for future reference. A vacation day planner doesn't just plan the future; it also lets you look at past vacations with detailed reviews (and even a notes section) at your fingertips.
Printable Vacation Packing List
Of course, every good set of vacation planning printables needs a packing list. With this printable vacation packing list, you can plan for up to four family members (or suitcases) and ensure you include the necessary items both when you're packing to leave for the trip and when you're coming back.
Vacation Planning
These two planning sheets will let you brainstorm details. Decide places to stay, how to get to your destination, attractions, even random things to do.
Budget Planning
And of course, every good travel itinerary template has to include a good budget. With these two sheets, you can break down your travel expenses for activities, food/drink, and transportation (as well as random costs). You'll also be able to check yourself as you go with the actual cost column.
How to Download Your Vacation Planner Template
This vacation planner template is a free download! Click here to download the full copy of this free travel planner template.
Enjoy this vacation itinerary template, friends! Hope you enjoy planning your next adventure.
And, if you're looking to organize your schedule, I've also got a great set that match these printables. The Year of Intent has over 100 pages of organization printables that allow you to make your own customized planner. There are resources for schedules, goals, finances, projects, and more. This is a huge collection of organization resources, all in one place! Click here for more information.