101 Easter Basket Stuffer Ideas for Kids
This huge list of Easter basket ideas for kids includes unique and practical ideas for both boys and girls. Get cheap / inexpensive options that are perfect for preschoolers to tweens!
It's day 3 of my Easter basket revamp series – today, we're talking all about the kiddos! In the past parts of this series, I've covered ideas for babies and toddlers – but, in this post, there's no doubt I switch from more practical ideas to a lot more fun.
With the younger kids, you can get away with more practical things disguised as gifts. However, older kids definitely don't want toothbrushes in their Easter basket. 🙂 I've included a ton of fun ideas for anywhere from preschool to tween in this post, even sneaking in a few things that might be useful but disguised as fun!
Affiliate links used in this post.
Let's get to it!
(Of course, you are the judge of whether or not your child is ready for any of these products. Please ensure toys are recommended for babies that fall in your child's age range before purchase. And as always, supervise your children while using these products!)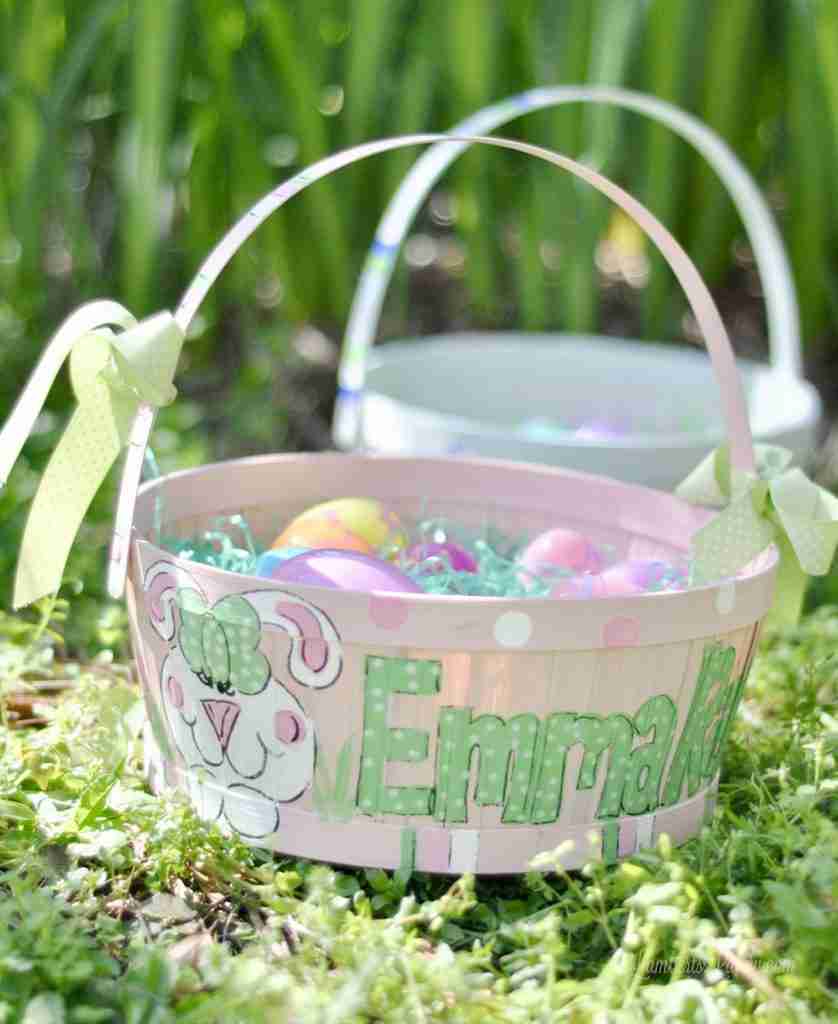 Easter-Themed Toys:
1. Hatchimals ColEGGtibles Eggs
2. Emoji Easter Eggs
3. Bunny Ears Ring Toss Game
4. Hatch and Grow Easter Egg Pet
5. Easter Egg Hunt Lego Set
6. Easter Bingo
For The Artist:
7. Percussion Eggs
8. Harmonica
9. Tub Crayons
10. Magformers
11. Easter Egg Sidewalk Chalk
12. Play Dough Easter Eggs
13. Coloring Books
14. Model Magic
15. Travel Water Doodle
16. Xylophone
17. Paint by Sticker Book
18. Scratch Art Notes
19. Sidewalk Chalk Paint
For The Reader:
20. Pete the Cat: Big Easter Adventure
21. Jesus Storybook Bible
22. Llama Llama Easter Egg
23. Captain Awesome & the Easter Egg Bandit
24. Happy Easter, Little Critter
25. Nancy Drew & the Clue Crew: Chick-Napped!
26. There Was An Old Lady Who Swallowed a Chick!
27. Pinkalicious: Eggstraordinary Easter
28. Junie B Jones, First Grader: Dumb Bunny
29. Junie B Jones Has a Peep in her Pocket
30. The Week That Led to Easter
31. Easter Eggstravaganza Mad Libs
For The Fashionista:
32. Rain Boots
33. Keen Waterproof Sandals
34. Rain Coat
35. Make Your Own Tie Dye Mask Kit
36. Bubble Umbrella
37. Water Bottle
38. Bicycle Helmet
39. Design Your Own Bracelet
40. Bunny Personalized Shirt
41. Fashion Design Book
42. Bunny Slippers
Educational Basket Stuffers:
43. Flash Cards
44. Add & Subtract Abacus
45. Wooden Tetris Puzzle
46. Kanoodle
47. Pencils
48. My First Microscope
49. Alphabet Stamp Set
50. Wood Lacing Sneaker
51. Personalized Name Puzzle
52. Weather Station Kit
53. USA Puzzle
54. Dry Erase Handwriting Set
For The Water Lover:
55. Inflatable Pool
56. Swimsuit
57. Donut Pool Float
58. Personalized Beach Towel
59. Floating Hoops
60. Pool Volleyball Game
61. Emoji Beach Balls
62. Diving Sticks/Rings
63. Skip Ball
64. Kids' Sunscreen
65. Arm Float Discs
66. Flower Sprinkler
For The Outdoorsman/woman:
67. Root Viewer
68. Garden Tool Set
69. Veggie Seeds
70. Paint Your Own Bird House
71. Kite
72. Kids' Fishing Pole
73. Kids' Binoculars
74. Toy Bow and Arrow
75. Giant Bubble Wand
76. Flexible Sunglasses
For The Aspiring Chef:
77. Kids' Cookbook
78. Wooden Cake Mixer Set
79. Junior Baking Set
80. Kid-Safe Knives
81. Training Chopsticks
82. Personalized Apron & Chef Hat
83. Kid-Sized Oven Mitts
Hygienic Easter Basket Ideas for Kids:
84. Toothpaste Dispenser
85. Soap Science Kit
86. Wet Brush
87. Slime Shampoo
88. Character Bandages
89. Bath Crackles
90. Ouchless Polybands
91. Toothbrush/Toothpaste
92. Macaroni and Cheese Prank Soap
Practical/Organization:
93. OK to Wake Alarm Clock
94. Kids' Journal
95. Magnetic Chore Chart
96. Bath Toy/Soap Organizer
97. Toy Hammock
98. Calendar Chart
Other Easter Basket Ideas for Kids:
99. Rainbow Stunt Streamer
100. Dinner Games
101. Personalized Popsicle Holder
Hoppy Easter season everyone! If you're looking for a different age group, check out my posts below.