Affiliate links used in this post.
Ok, so here's the deal: when we moved into our current home, the rent came with a monthly professional cleaning included. All I would have to do is keep things tidy, and a gift from the gods would come in once a month and magically make my home clean.
It is a stinkin' dream come true. I never in a million years would have paid for somebody to clean for me, but if it's included? Heck yeah I'll let them.
The first couple of months were great...literally all I did was keep things presentable, and our cleaning gentleman (is that the right name for a man who cleans your house?) did the rest. He was fabulous.
Last month, our landlord gave us the option of taking that option out of the rent. I really (REALLY) had to think about it. It was so incredibly nice, but I just couldn't justify paying somebody to clean the house when I have the capability to do it. So, kind of begrudgingly, we agreed to cancel it.
So, over the past month or so, I've had to adjust to cleaning a new house with a little more space. I think I've mentioned before that this is the biggest home we've ever lived in. We now have a playroom and added space that has to be cleaned, so I've had to revise my cleaning methods a little.
Many of you know that I (kind of religiously) follow
a cleaning schedule
I put on the blog a couple of years ago. I literally pull this post up every Sunday night to make out my to-do list for the week. That one (along with the
original cleaning schedule
before it) has been one of my most popular posts ever...it's so great to see that so many people are getting use out of it! It was in need of some revisions though. I've added in a few things over the past year or two, so I thought I'd make a new printable!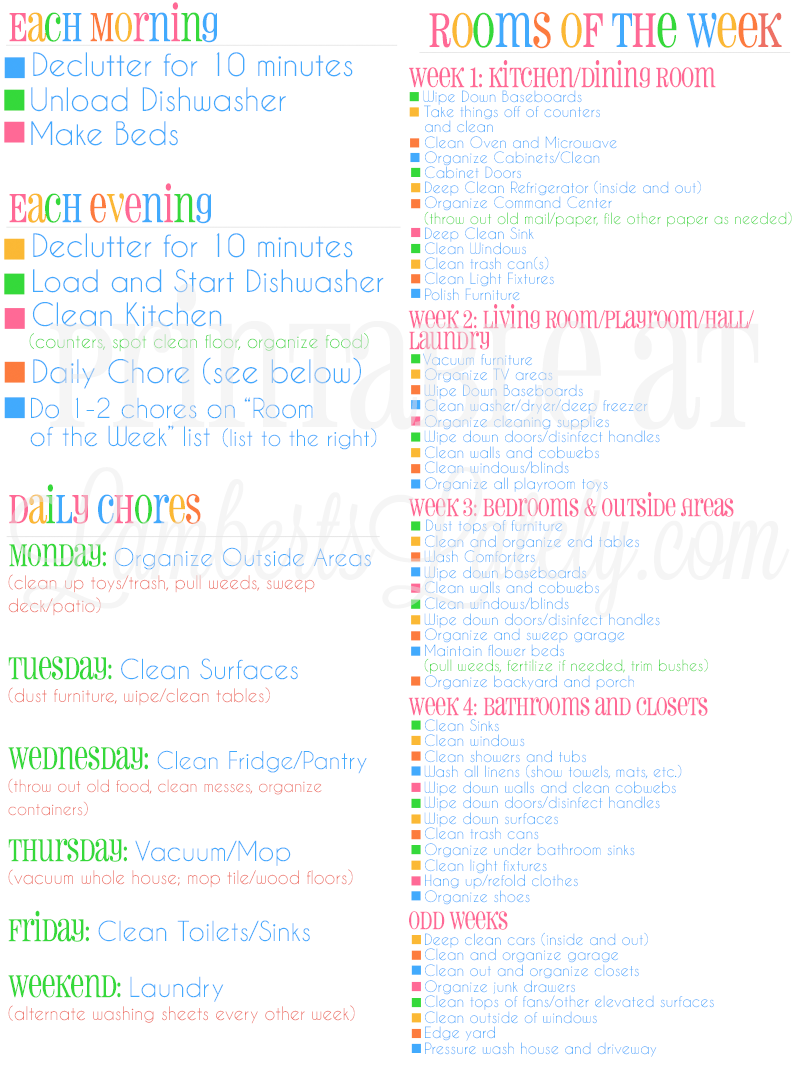 The printable version of this list is now available exclusively to my email subscribers. Enter your information below to sign up for the Lamberts Lately email newsletter and get access to the subscriber printables library on Lamberts Lately!
And before you go - I have another fabulous resource you just have to see if you're a fan of making your home the best it can be!
You've got to check out this limited-time offer...the
Ultimate Homemaking Bundle
. This collection of over 100 resources includes 21 eCourses, 51 eBooks, 14 printables, 13 workbooks and more that help maximize relationships and organization in your home. All of these products combined are worth over $1900 if bought separately.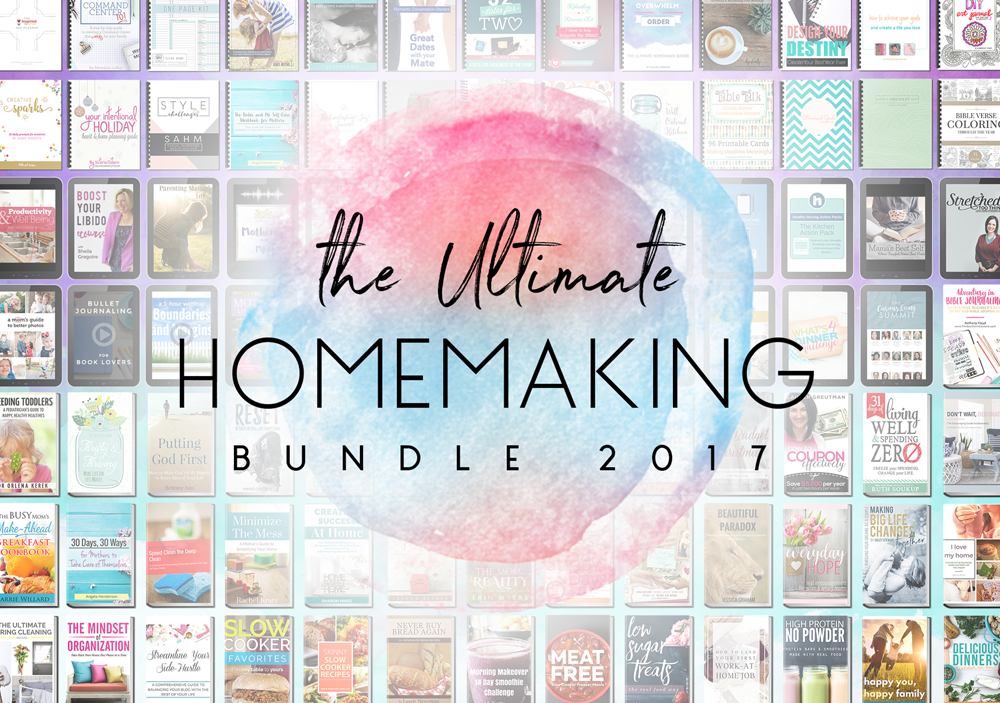 You'll get things to build your home, menu, marriage, parenting, and finances...it's a homemaker's dream! The best part?
You can snag all of these items for 97% off retail value for just a few days.
There are titles like...
Living Well & Spending Zero by Ruth Soukup (normally $12.99)
Stretched Too Thin: 10 Days to Overcoming the Hustle and Thriving as a Working Mom by Jessica Turner (normally $39.00)
Sweet Life Planner: Vanilla Edition by Laura Smith (normally $35.00)
Skinny Slow Cooker Recipes by Martha McKinnon (normally $12.99)
...and over 100 more where that came from!
Like most great things, this comes to an end...and very soon. You've only got until Monday night (May 1st) to grab the special rate on this collection.
Click here to check out more info about the Ultimate Homemaking Bundle, including a line-up of all of the products you'll receive!
And, if you're ready to get this homemaking party started now, click the button below to purchase!