My mantle isn't really anything spectacular...it's functional. Which I like.
I loved the cut-out for the TV from the minute I saw it. It lets us have more room in the living room that isn't taken up by a TV! I do wish we had more of a traditional "mantle" that you could actually put things on though.
Our DVD player, satellite box, DVD's (that we rarely watch honestly), and Wii games sit under the TV.
I included our fireplace too, since our mantle is kind of boring. I found this screen on clearance at Kirkland's of all places! I would have bought it at full price I loved it so much. :)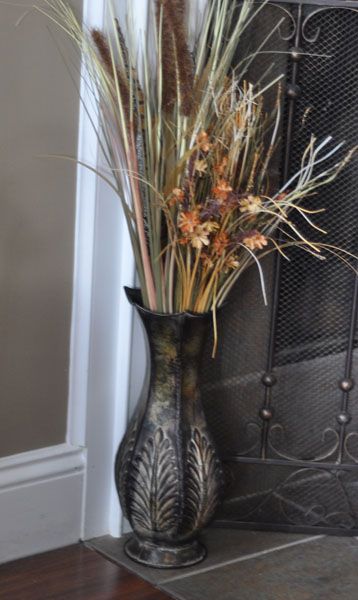 The pots came from Kirkland's too, and the plants in them are from Michael's.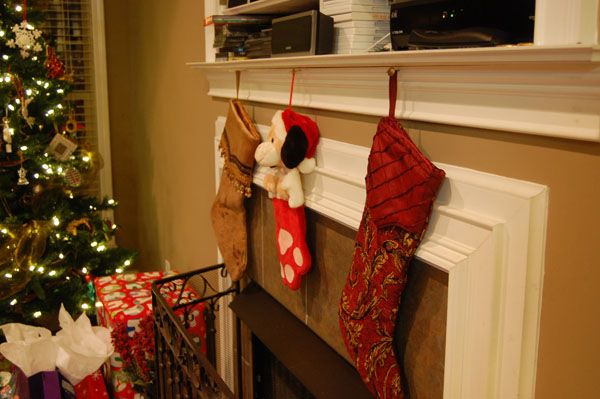 Here's a shot of the mantle from Christmas last year. I'm so excited to add one more stocking this year! I've been working on cross-stitched stocking for us for forever...they will get done one day. I mean it. :)